Stephen Curry's remarkable season has him as a frontrunner for the NBA MVP, and the Golden State Warriors as one of the favorites to land in the Finals. 
The All-Star point guard is averaging 23.9 points, 7.7 assists and 4.3 rebounds per game.
[RELATED: NBA MVP tracker forecasts Curry over Harden]
Perhaps most impressive is what Curry has done from beyond the arc.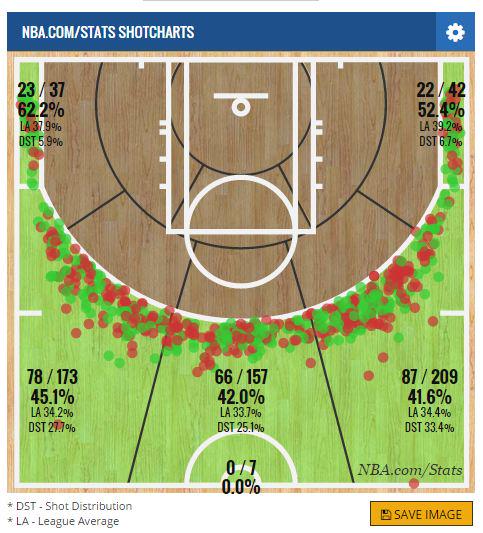 Curry has drained 276 3-pointers in 79 games this season, breaking the previous single-season NBA record, which was set by the Warriors star in 2013. 
He is hitting .442 from 3-point range this season. Curry has been especially dangerous from the corners. 
"I have never seen a player with his skill set," Warriors coach Steve Kerr said after Thursday night's win over the Trail Blazers. 
The 27 year-old shooter earned his second consecutive All-Star selection in 2015 and won the NBA's 3-point shootout competition in February.